Preventive Health Checkup
It is said that Prevention is better than cure. Preventive health check-ups are the first steps toward a healthy life. Preventive Health Management Programs refers to measures taken to prevent diseases, rather than curing them or treating their symptoms.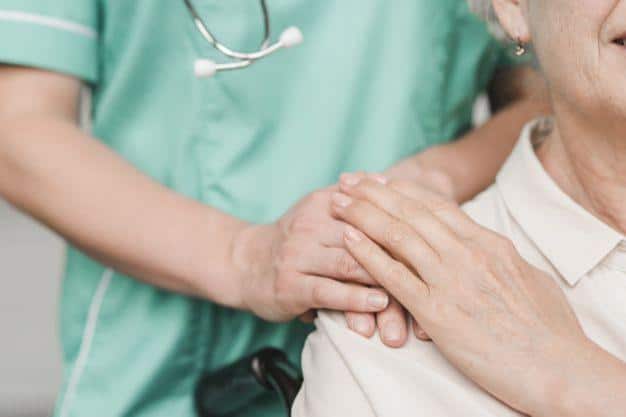 Regular health check-ups are important, even in the absence of symptoms, physicians highly recommend routine Preventive Health Checks for all age groups. We always seemed reluctant to get ourselves checked for lifestyle diseases, however with regular Health checks you can reduce the chances of contracting lifestyle diseases by 70% and it's a sure way to prevent health problems before they develop into serious health issues. We integrate the information you provide like symptoms, past health problems, physical examination, and lab test reports along with cardio & radiology reports to detect disease or a risk of disease. If you feel well and have all normal reports it's likely that you're leading a healthy lifestyle & you are fit & healthy. Unfortunately, many conditions can escape detection even with the best medical care.
Selecting a Package – Full Body Check-up
Which health package to choose will depend depends on your age, health and family history, lifestyle & personal preferences like what you eat, how active you are, smoking, etc. Full body health checks consist of health check-ups for the complete body with pathology tests, radiology tests, cardiology tests. For females, they may undergo tests like Pap smear along with lab & other modalities mentioned above.
You can get your pathology investigations or blood test like lipid/liver/kidney profiles done at your home or office as this require to give your blood & urine samples only. A trained Phlebotomists or a sample collection technician can come over to collect the same.  Other special tests like a stress test, USG, 2D Eco need special equipment are done under specialist doctor's observation, so you may walk into the nearest diagnostic center or hospital for the same. Full body health check-ups usually require 3 to 4 hours depending on the hospital, diagnostic center. 
Tests will be conducted on your entire body to make sure that there are no problems and that you are healthy. Before your examination or giving blood samples, you are advised not to eat or drink anything barring water for about 10 to 12 hours so that lab tests that require fasting can be performed. The tests will include x-rays, USG, TMT, urinalysis, stool sample, blood sample, and a lot more. During the tests, the doctor may ask you some questions. If you have any concerns or are experiencing something out of the ordinary, you can tell your doctor so that certain tests can be conducted. Certain medical medicines may be prescribed if you have any ailments. A typical Full body health check will have the following optimum tests; it may differ with age & gender.
At PrognoHealth Solutions, we have gone one step ahead and created Personalized Preventive Health Check-up Programmes. To devise this program we have sought help from top-notch medical practitioners, empirical data, and the underlying fact that no two individuals are alike, and hence a generalized check-up is not the right prescription. Our system will recommend tests based on your medical history, socio-economic background, lifestyle, and genetic traits. This ensures that you do not have to repeat or undergo tests that are not necessary.
We have health check-up/health screening plans for the following purposes: 
Preventive Health Check-ups Package for Individuals.
Preventive Health Check-up Package for Tax Benefit.
Preventive Health Check-ups Package for Routine Health Analysis.
Health Check-up Package for Visa Purpose.
Health Check-ups Package for Embassy Documentations.
Pre Insurance Health Check-up Packages.
Post Insurance Health Check-ups Packages.
Pre Operative Health Check-ups Packages.
Pre Martial Health Check-up Packages.
Post-Operative Health Check-up Packages.
Post Martial Health Check-up Packages.
Neo-Natal Health Check-up Packages.
Teenage Health Check-up Packages.
Mid-Age Health Check-up Packages.
Old Age Health Check-up Packages.
Health Check-up Packages for Male.
Health Check-up Packages for Females.
Family Health Check-up Packages.
Group Health Check-up Packages.